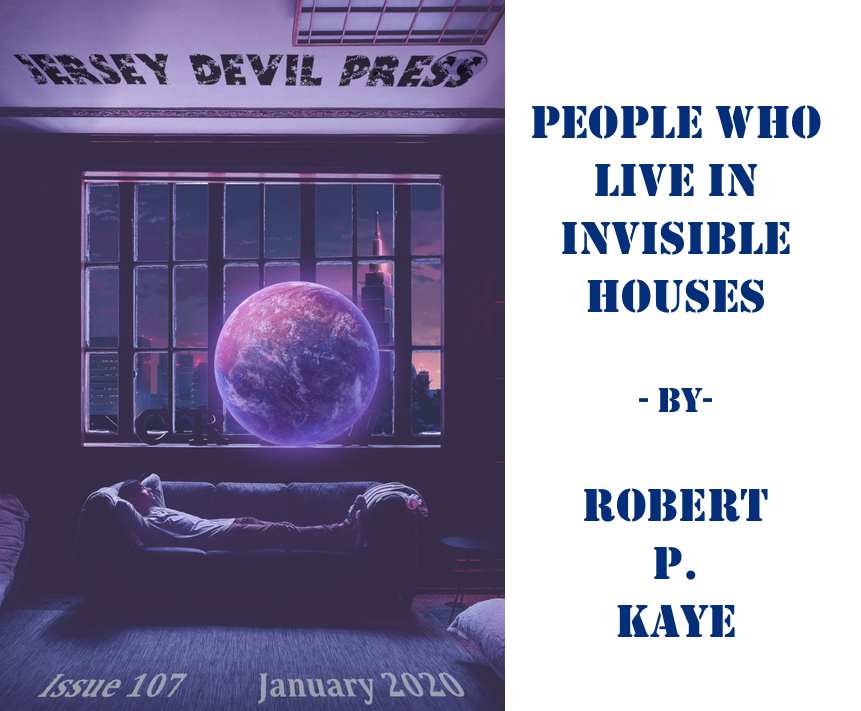 People Who Live in Invisible Houses in Jersey Devil Press
Jersey Devil Press published my short story "People Who Live in Invisible Houses" and I am grateful. This bleeds over the edge of technology and standard house paint into the fantastical. There aren't a lot of homes for this sort of thing and Jersey Devil is one of the best. They are Heroes of Literature. 
This took a longish time (5+ years) to get right. So many drafts. Survivors of my writing group will be glad to see an end. An early version of this got me into the Tin House writing workshop, I still don't know how. I didn't workshop the story at Tin House, but did with Kelly Link when she taught a two day at Hugo House. She patiently explained the flaws, which were legion, so I re-framed the whole thing. It still took three more years of revisions.